Take the Journey Towards Healing
The 21 Day Inner Healing Journey is a step-by-step guide to emotional health that guides you from toxic emotions and bondage from your past and into total healing.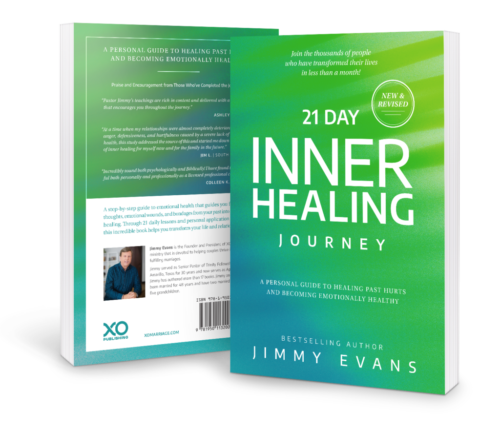 Begin to see God in a new way that will transform your life and relationships.
Over the next twenty-one days, take a deeper look at many areas of your life as Jimmy Evans shares what he learned from his own healing journey. Work through each lesson and exercise daily. These exercises are particularly important to help you apply what you learn.
You will find complete healing. You will change, and a different person will emerge—the person God made you to be.
"In this newly updated version of 21 Day Inner Healing Journey, I've taken the online course teaching, application exercises, prayers, and journaling questions and combined them into one book. You have a powerful resource at your fingertips!"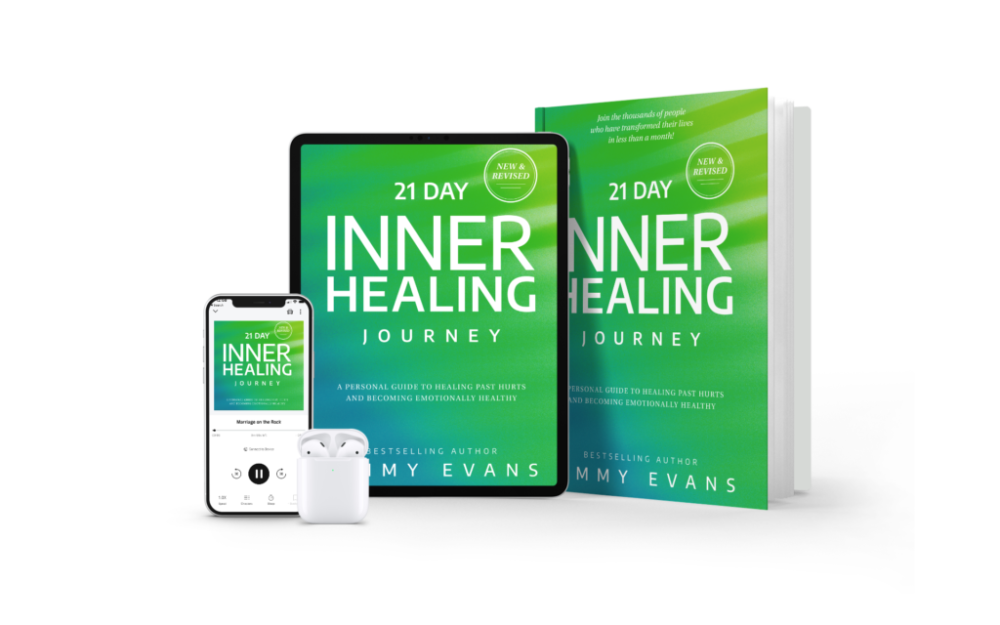 Available in Paperback, Ebook, or Audiobook!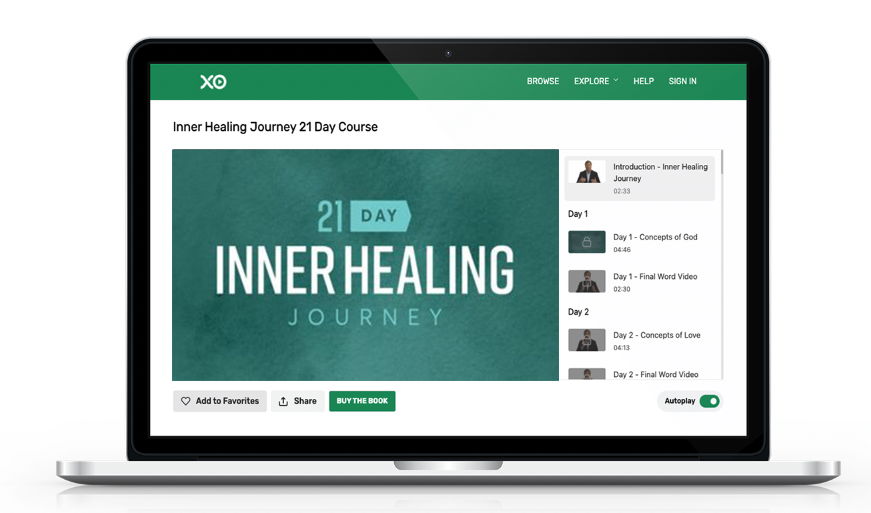 The 21 Day Inner Healing Journey is also a unique online experience that offers hours of video content from Jimmy Evans, daily plans and personal application exercises that will guide you through deep emotional healing and into total freedom.
"I was able to forgive the people in my life who have caused me so much damage, especially my parents because they treated me and siblings like we were nothing to them. I was able to understand why I allowed men to use me for their own gain. I know God loves me unconditionally. I plan to start from Day 1 again because I need to continue allowing God to work in my life. I am worthy of being loved. I am worthy of being the person God created me to be. I still have a-ways to go but I have seen changes in myself."
"My husband and I have been on a very difficult journey in our marriage dealing with a lot of hurt and pain from past mistakes and lifestyles. We really needed healing and guidance on how to forgive and trust God through the storms in marriage. This journey helped us see God in a new light and taught us to first seek Him and trust that He can heal what seems to be unbearable."
"This journey exposed all my issues in life. Like an onion peeled back layer upon layer of my issues and struggles in living a loving, healthy Godly life. The most amazing parts have been answering the questions in my journal, reading the Word of God, and the Holy Spirit entering into my soul to expose the truth of my misbeliefs—literally healing and teaching me in those very moments. The 21 Day Inner Healing journey has been a life-changing miracle, opening my eyes to the love and power of our Lord Jesus Christ!!!!!"
"The self-reflection has been monumental. I have done similar things face-to-face formats, but this self-paced journey has been instrumental in getting me to journal again and focus on MY OWN HEALING. As a pastor, I'm always tending to others, but rarely tending to myself. This allowed me to tend to ME. It also focused me to recognize where I need the accountability of others because I can isolate myself when I'm dealing with MY OWN issues."
"My husband and I began the 21 day journey shortly after I learned of his addiction to pornography. I felt angry, betrayed, and completely devastated. I felt uncertain for our future and how our children could be affected by this. My faith and hope in God provided me with the strength to work through this struggle with my husband. I knew we needed a miracle but was fully putting my trust in God. After joining a church and seeking prayer my husband turned his heart toward God. We then began the 21 day journey and I am overwhelmed with joy and appreciation for how much our marriage has grown with the help of the 21 day journey."